What are you no longer willing to put up with in your life?  What do you want?
Your VIP Life –  3 Month Intensive – £1250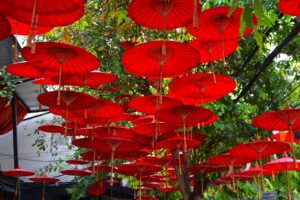 Your three month intensive programme includes:
Discovery & Clarity Questionnaire
Life & Programme Design Session (90 mins)
Support, Development, & Accountability
Coaching Sessions (6 x 75 mins)
Post Coaching Reminders
Mid-Programme Collaboration
Celebration and Forward Planning (35 mins)
Post Programme Collaboration (25 mins)
Offers on future products & training
Need a helping hand with the financial investment? Take a look below at our BOOST programme.
Your VIP Experience & Design – £prices on request

Your tailored VIP Intensive package includes the above and:
Full day or half day coaching enhanced experience through chosen physical activities, location visits, or other days out
75 minute sessions
One extended coaching period for up to 120 minutes & more
Our extra time together allows you to have new experiences, experiential learning, and move further and dig deeper, to fully invest in you and your future.
Boost Your Life – from £450
Do you very much want coaching but keep struggling to invest, and want a boost to turn things around?  If so, each year I offer four spots, as part of my community pledge, on the full three-month coaching programme at a flexible price. To help boost individuals in their life or career.
The programme is usually £1250, how much you choose to pay, which could be the minimum, depends on what you tell me is a real stretch for you. It often feels uncomfortable, yet exciting, without causing panic.
Do you want one of these spots to be yours? If so, get in touch.
Clients who work with me enjoy:
more confidence and self esteem across all areas of their life
gaining tools and techniques for greater focus, conflict resolution, and wellbeing
showing up and expressing themselves fully, being all of their magnificent selves
improving relationships internally and externally
decluttered homes. minds, and lives
loving and enjoying themselves so much more
having more fun and knowing what they want to do
enjoying life and having more time for the life they want to lead
achieve personal, financial, and professional goals with more greater success and lightness
What will you do next?
Ready to change your life?
Book your free online coaching session today.