Leadership Training
Guildford, London & the South Coast
(including Guildford, Woking, Surrey, Southampton, Portsmouth, Hampshire)
Leadership , Executive, or Life Coaching
Available in person and online in the UK and Internationally.
Leadership coach
Executive coach
Life coach
Career coach
Leadership trainer
Business speaker
I worked with Simona during the final months of my degree, which was a particularly challenging time for me due to family illness. Whilst determined to see my degree through in spite of my circumstances, completing work had become difficult and very stressful. Simona enabled me to get clear on the end goal, develop a healthy mindset to overcome some personal barriers that were getting in the way of my success, and shared practical tools for taking action.
Simona was honest and fair – striking a perfect balance between the tough love that I needed whilst remaining empathetic and sensitive to my personal circumstances throughout.
I went on to graduate with the First Class Honours in my degree and feel strongly that Simona's coaching and professional support in those last few months finally got me there.
Simona's coaching extended beyond my academic goals too, providing emotional support and a friendly ear. With a focus on my personal development and genuine best interest, Simona has since continued to support my growth through ongoing coaching and guidance to clarify my career choices and self-development.
Louise Ryan, Career Change/Solepreneur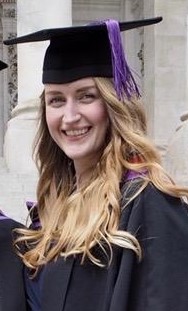 Simona came to our offices to train our management team on Transforming Meetings.
She immediately made the whole team feel comfortable and as well as making the day fun and interesting, she encouraged us to go outside of our comfort zone and really explore our own thoughts and listen to those of the team.
We all came away having learnt a lot about ourselves, our team members and with great ideas to take forward into our business.  Amazing day and can't wait for the next session!
Joanne Kerr CTA, Senior Manager, Global Tax Network UK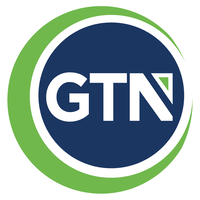 I cannot express enough the gratitude I have to you during the past 3 months.
I was introduced to you at a time when tragedy had struck the Charity, and I stepped up to take on a senior role, as acting CEO, sooner than I had anticipated.
Over the time we have worked together you have encouraged me to grow beyond limits I never could have expected, with the ultimate goal of becoming CEO for Catalyst. You have been quick to point out that this was all within my grasp but the reality is the reinforcement, the insight and the patience you gave me encouraged me to have belief in myself which has changed my perception of me, my colleagues and how I present myself externally.
I wholeheartedly recommend Simona and coaching as a necessity to challenge yourself in your role against the backdrop of you being at the centre of everything you do, it is an incredible journey with no limits.
Sue Murphy, CEO, Catalyst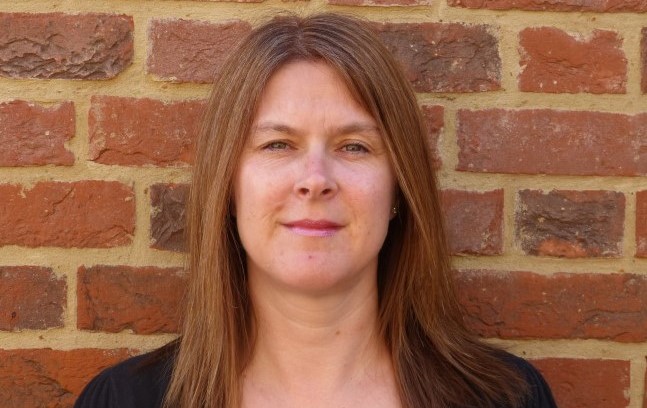 I was given the opportunity to work with Simona at the end of 2016. The timing was perfect for me – the charity I had set up in 2013 was reaching a critical stage in its development and it was time for some self-reflection and preparation for the next phase.
As is often the case, I started with a very fixed idea of the areas I wanted to address but the sessions led me to different areas to consider and develop on. The outcomes therefore were different to what I had maybe expected but equally valuable. I enjoyed the opportunity to turn the lens towards me and to focus on my own development, and I found Simona to be a capable and empathic coach.
I have genuinely enjoyed the process of working with Simona and have already started to recommend her to others.
UPDATE – 12 months on :  I'm delighted to say that I joined the payroll at Stripey Stork last week. I'm incredibly proud that something I created, and love so much, has become a flexible, paid role
Nicola Dawes, Chair of Trustees at Stripey Stork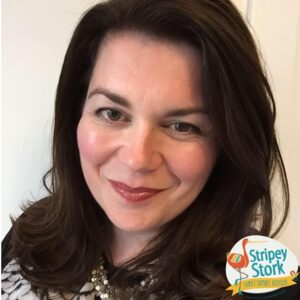 I cannot stress enough just how incredibly valuable your coaching has been for me as I have negotiated the first 3 months of my new and exciting role. I have really valued your time and commitment to me, your supportive and encouraging approach, but equally challenging when required! – and the insights and clarity you have given me has been more than I could have imagined when we started out.
It really has been incredibly helpful and illuminating, and I will take from our sessions a number of key insights, which I carry with me in my day-to-day work. I must admit that none was more powerful for me than your words, "Be kind to yourself".
THANK YOU so much!
Laura Thurlow, CEO, Community Foundation, Surrey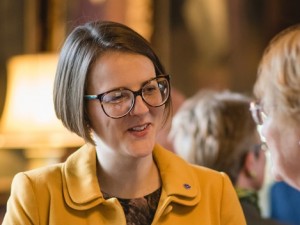 Get in touch for more information or to book your free coaching session.